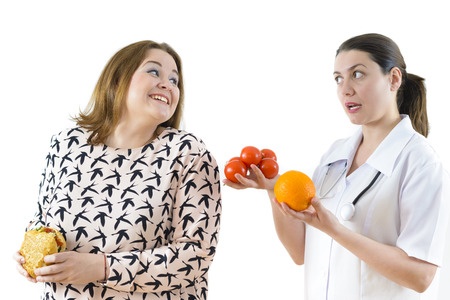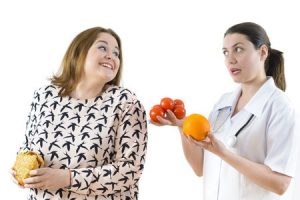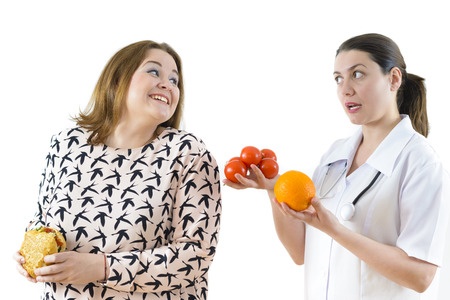 It's sad for me to write this but many doctors deepen the diet mentality of those struggling with their body and their relationship with food. I don't think they do this to purposely harm, as they have taken an oath to "do no harm". They just don't know better.
But it's time to wake them up!
Theresa is a chronic dieter, she has been on every diet imaginable to lose weight and mold her body into what society deems acceptable for her. She did lose weight on most of those diets, heck she's a great rule follower, always was as a kid. But her weight loss was very short-lived. She always gained that weight back plus more.
I know you can relate.
But this time is different. She has PCOS and insulin resistance and her doctor is telling her to lose weight. He referred her to a nutritionist who will help manage her insulin by putting her on a special diet!
Theresa's inner alarm went off! NO!
You see, Theresa has been working on changing her relationship with food through learning intuitive eating. And while she is still at the beginning of her journey, she is totally convinced that diets don't work. Moreover, it's the diet and diet mentality that have caused her to enter what was the never-ending restrict-binge cycle. So, the fact that her doctor recommended yet another diet for her really pissed her off.
"Doesn't he realize that his "prescription" of weight loss has not and will never be the answer to managing my PCOS and insulin resistance", she asked me?
Well one would think, but I guess not (sigh!)
I encouraged Theresa to go back to her doctor and ask him what treatment he would prescribe for a woman in a smaller body that has PCOS. That's the treatment she wants.
When you go for your annual physical, the nurse tells you to "get on the scale". You have every right to decline. Do not feel pressured to be weighed, even if the nurse says "I won't tell you". Nope! As one of my clients recently told her doctor: "I don't want my health evaluated based in part by the number on a scale." Bravo!
Betty went to her doctor for her annual checkup. All was well, her labs and blood pressure all great!
Doctor said "You should lose a few pounds".
Betty: "why"?
Doctor: "You gained a few pounds this year".
Betty: " Well, last year I was restricting and had an eating disorder".
Doctor: "Oh".
End of visit.
Stand up for yourself when you go to the doctor. If you have health issues, insist he/she address them from a weight-neutral perspective.
What has been your experience with weight discussions at your doctor? Please share below!
http://dietfreeradiantme.com/wp-content/uploads/2018/01/Doctor-telling-woman-what-to-eat.jpg
300
450
Bonnie R. Giller
http://dietfreeradiantme.com/wp-content/uploads/2018/08/DFRM_340x156.jpg
Bonnie R. Giller
2018-01-17 08:30:59
2018-01-16 13:43:35
Say NO the Next Time Your Doctor Prescribes Weight Loss