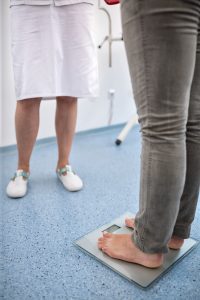 My client walked into my office. We'll call him Bob. I had not seen Bob for 2 weeks because I was on vacation. Bob has recently decided to quit dieting. Yes, after 50+ years of trying every diet known to man AND undergoing bariatric surgery (of which he gained back most of the weight he lost) he decided he needed to finally address the true underlying reasons why he was overeating.
Emotions.
Namely sadness and loneliness with a dose of frustration thrown in there.
But Bob knew that no matter how much his doctor told him he had to lose weight because he has diabetes and other chronic conditions, the diets just did not work. He was able to follow the diet for a short time and then an emotion would hit, and he would numb out with food. The diet was over.
Is this a familiar story to you?
On this night when I saw Bob in my office he had only been working with me on intuitive eating for about 2 months. But he was doing a great job at rejecting the diet mentality. So I was surprised that this night when he walked in, I can tell by the way he was speaking that he was slipping back into diet mentality.
I asked him what was going on. He shared with me that he was having terrible back pain and all the doctors he'd been to over the last 2 weeks while I was on vacation told him to lose weight to heal the back pain. He was seriously considering starting a diet, although I pointed out to him that he was already restricting (a.k.a dieting) which I could tell based on what he was sharing with me.
He looked me straight in the eye and he said "you're right. I didn't realize my actions were actually dieting". Yet, he was still so shook up by the doctors prescribing weight loss to him AGAIN, that he was desperate.
Bob is a physical therapist and I asked him how he would treat one of his patients who complained of back pain. He laid out a physical therapy protocol. I then asked him "Bob, wouldn't this protocol be appropriate for you?" And he said yes.
And then he realized what's really going on!
He was embarrassed by his doctors, ashamed that he had gained weight again, that he was forced to get on the scale and that his doctor's only treatment prescription was weight loss when there were a slew of other treatment options they could have suggested.
Unfortunately, this is not uncommon.
One of the biggest fears I hear from clients about going to a doctor's appointment is hearing the words:
"Get on the scale"!
And then the chills, the heart racing, the stomach sinking…and the words that follow:
"Lose weight and your blood pressure and blood sugar will come down".
Well, dear doctor, you've said this a thousand times before and where has it gotten your patient?
I'll tell you! A lifetime pass on the diet roller coaster ride.
What to Tell Your Doctor
It's time to take a stand. To let your doctor know that you will not be fat shamed.
That you will no longer take "lose weight" as a solution to your current health issue.
That you will not let your health evaluation be determined by a number on the scale.
That you want to know what treatment options he gives his patients who are in smaller bodies – that's the treatment options you want to discuss.
Listen, I realize it's not always easy to advocate for yourself. I get that. But you know by now that weight loss and dieting is not the answer you are looking for.
I want to help you get off this vicious cycle of yo-yo dieting so you can learn to focus on habits and behaviors, not weight loss.
Please join me for a free webinar:
"THE 5 STEPS TO BREAK FREE OF DIETING"
So You Can Make Peace with Food, Enjoy Guilt-Free Eating and Get The Body You Love
======> Reserve your virtual seat here
You will discover…
The 3 essential ingredients you need to never diet again.
Why diet and food restriction are not the answer to long lasting weight loss.
The #1 reason why changing what you eat is keeping you spinning your wheels.
My 5 step system to finally achieve the body you love (that you can start using right away).
You will walk away from this training with the knowledge you need to get started so you never have to be afraid of the doctor's scale again!
Bob called me the next day. He called to thank me for caring about his health and wellbeing. And for guiding him on how to advocate for himself at the doctor's office. He reported to me that his back pain was hardly noticeable that morning. That's the power of CARING SUPPORT!
Hope to see you on the Webinar. Join us here!
http://dietfreeradiantme.com/wp-content/uploads/2018/02/Promo-2.jpg
788
940
Bonnie R. Giller
http://dietfreeradiantme.com/wp-content/uploads/2018/08/DFRM_340x156.jpg
Bonnie R. Giller
2018-02-14 08:30:01
2018-02-12 20:18:30
How to Advocate for Yourself at the Doctor's Office