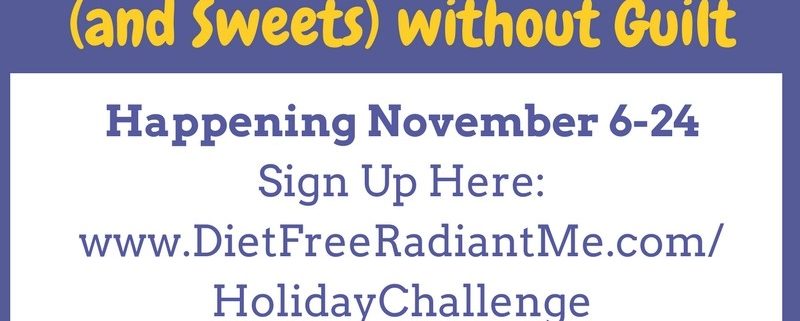 Does the approaching holiday season stress you out? I have had a few clients come in to my office recently who are already beginning to feel the stress of the holiday season now that it's November!  One conversation really stuck with me.
Sara walked into my office this week all stressed out. I asked her what was wrong, and she started to tell me about how overwhelmed she's feeling about Thanksgiving, Christmas, all the parties and family visiting. There's still 3 weeks until Thanksgiving, yet she's already anticipating and feeling the stress.
These are some of her stressors that she started listing:
Gift shopping. Sara is a mom of four children and in charge of gifts for them for the holidays as well as the rest of her large extended family. This causes her a lot of anxiety about finding the right gift and making sure she's getting what everyone wants, while still staying on budget.
Hostess. Her parents come in from out of town during the holidays and tend to stay with her and her family. She said this becomes very stressful because she has to make sure her house is spotless the whole time, cooking meals every night and she feels pressure to constantly entertain them.  This becomes overwhelming and takes away from her own self-care.
Cooking. Finding a balance between cooking what her family wants and finding meals that nourish her own body has become very stressful. Normally, she likes to choose meals based on whole foods. During the holiday season, her family requests lots of holiday favorites, which she enjoys as well, yet she has trouble balancing the holiday favorites with foods that feel best in her body.
Cleaning. As the holidays approach and her extended family visits, Sara finds that she is cleaning nonstop.  This chore becomes daunting and stressful, as it's hard to keep a full house clean all the time.  However, she feels she needs to do it to keep everyone happy and not let anyone know she is overwhelmed.
Parties. This is where Sara said she has the most stress. Sara is usually the hostess at the family holiday parties and dinners. She feels extra pressure to entertain everyone while still ensuring they are well fed and happy. She really doesn't have any help, and finds it difficult to ask for assistance from her husband and kids. She feels she 'should' be able to do it all.
And then of course there is the obligation of attending her workplace holiday party where there's lots of food and drink available. By this time, she's physically and emotionally drained and just says "What the heck. I'll deal with my eating in the New Year!"
Woah! No wonder she is already worrying about the holidays.  This is a lot to handle and can be hard for anyone to keep from getting stressed.
In working with Sara, I've identified that she has the all-or-nothing mindset when it comes to the holidays.  She needs to do everything herself at 100%, or it doesn't count. She needs to eat perfectly, or she eats "terribly" (her words!).
Does any of this resonate with you?
Can you relate to Sara?
Well, Sara asked me to help her handle the stress better this year and lucky for her, and you, I have exactly what she needs.
I invite you to join my 3-week free challenge "Enjoy Your Holiday Festivities (and Sweets) without Guilt" where I'll give you tips on self-care during the holiday, navigating holiday parties and eating your sweets without guilt.
Yes, you CAN eat your holiday sweets and not have any guilt. 
You CAN rid yourself of the all-or-nothing thinking when it comes to your food and the holidays.
Allow me to show you how.
In this challenge, you'll get step-by-step training and support every step of the way.
We start Monday, November 6th!
Learn more and join us HERE!
I look forward to supporting you through the holidays, so you can enjoy your holiday festivities and sweets, without the guilt!
http://dietfreeradiantme.com/wp-content/uploads/2017/10/Promo-1.jpg
800
800
Bonnie R. Giller
http://dietfreeradiantme.com/wp-content/uploads/2018/08/DFRM_340x156.jpg
Bonnie R. Giller
2017-11-01 08:30:24
2017-10-31 21:27:11
Is the Holiday Stress Already Getting To You?