Diet Free Radiant Me™ Community
Transforming your relationship with food and leaving dieting behind can be lonely, scary and overwhelming!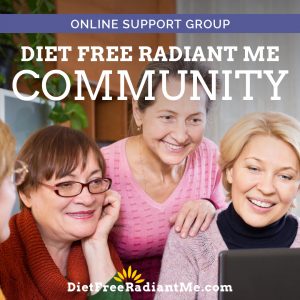 Let's face it… breaking free of dieting is much harder when done in isolation. A key ingredient to success is building a strong support network. Yet, not everyone in your close inner circle will understand when you tell them "I've decided to never diet again".
My online community is a safe place that you can turn to. The members of my community are all working on giving up dieting and embracing intuitive eating. They get it. I get it. We are here to support one another.
Who is it for?
This group is for you if you are a woman or man who is a chronic dieter and/or an emotional eater struggling to lose weight and you want to break free of the pain of dieting to get the healthy body you love more than anything. You realize that dieting isn't the answer but you need guidance and support as you embark on a new journey.
 
Purpose of the group
The DFRM private Facebook group is a place for you to leave dieting behind and to embrace intuitive eating while learning to love your body.
 
What goes on in our group?
Some of the things we do in my group are (a) Theme days around the 3 essential ingredients to long-lasting weight loss (healthy mindset, caring support and nutrition education), (b) Free challenges, and (c) Ongoing caring support in a nonjudgmental way.
About Me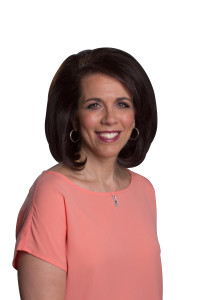 I help women and men who are chronic dieters and emotional eaters who are struggling to lose weight break free of the pain of dieting and get the healthy body they love by giving them the 3 things they really need to succeed – a healthy mindset, caring support and nutrition education. I am a registered dietitian nutritionist and certified intuitive eating counselor. I am very passionate about helping you regain the trust in yourself and your body so you can shift away from a diet mentality and learn to listen to their inner hunger and fullness signals as your guide to eating.
Join my free private online community and connect with others who are on the same journey as you.