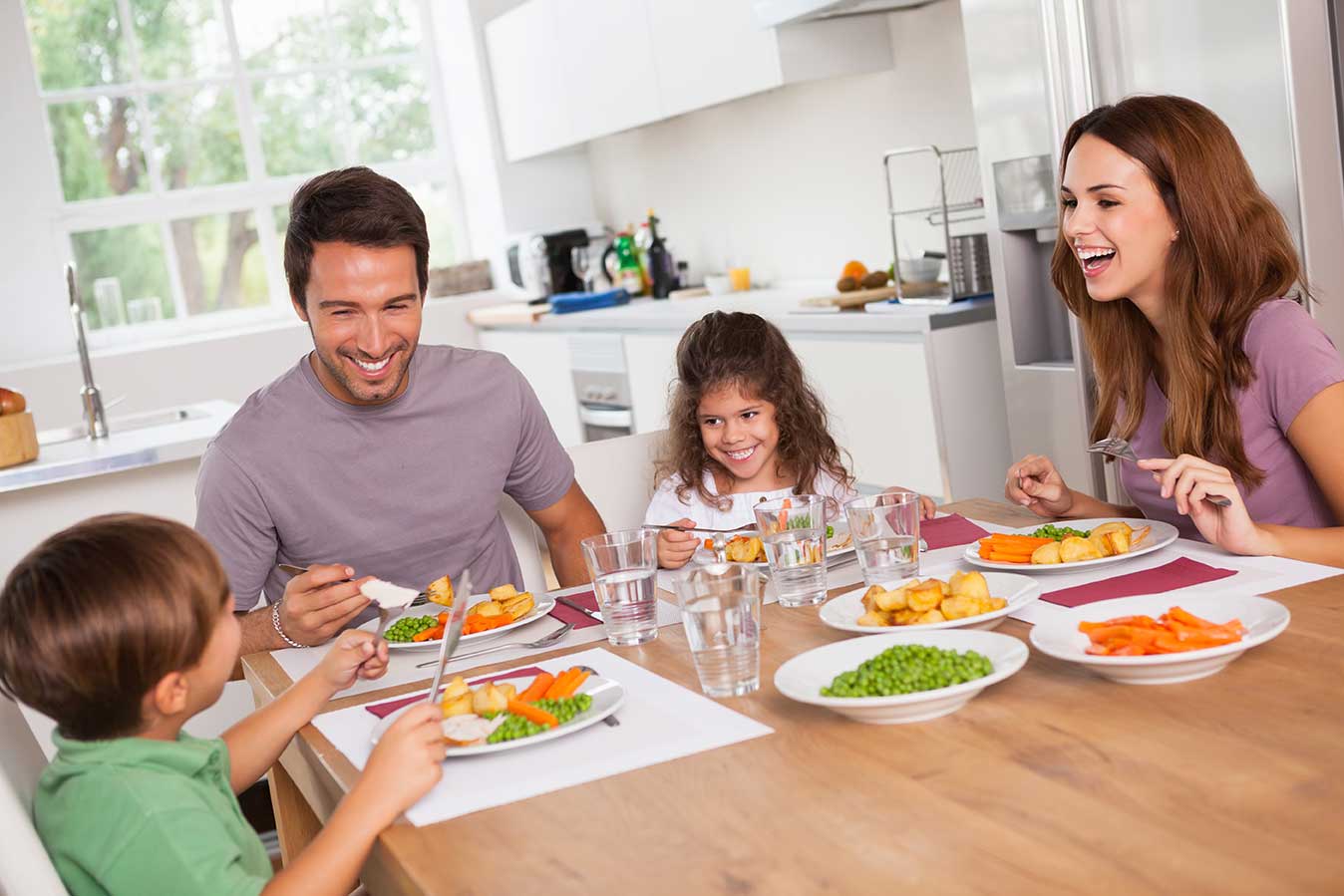 Raising an Intuitive Eater: A Parent and Youth Program
Did the pediatrician tell you that your child needs to lose weight?
Have you been restricting your child's portions and setting rules around snack foods?
Do you find empty candy wrappers in your child's bedroom?
Putting your child on a diet is damaging and will lead to disordered eating, eating disorders, low self-esteem and low self-worth.
Children are natural self-regulators. They know instinctively how much to eat, they were born with this ability (and so were you!). If it seems as if they have lost that instinct, there are reasons why. 
Your child has likely lost the trust in themselves and their ability to listen to hunger and fullness due to negative messaging they receive around their weight, parental food policing and/or stress/trauma/emotional upset. 
Most likely, the Division of Responsibility in Feeding (sDOR) in the home has been disrupted.
What is the Division of Responsibility in Feeding (sDor)?
sDOR is a feeding model created by Ellyn Satter, a registered dietitian and therapist. sDor states that parents are responsible for the what, when and where of feeding and children are responsible for how much and whether. 
sDOR is recognized as the preferred feeding model by the American Academy of Pediatrics. 
My 6 Step Raising an Intuitive Eater Program
I work with parents and young children to restore sDOR in the home through a 6 step process where you learn how to balance and structure meals and snacks for the family, help your child attune to hunger and fullness, explore new foods, and navigate difficult emotions without food.
The Result: your child will rediscover their internal regulators of hunger and fullness, meal time will no longer be a battleground, and your child will grow up to be a competent eater with a great appreciation and respect for their body.
I offer my Parent Program for children under 9 years old & my Youth Program for children 9-12 years old.
Contact me here or call 516-486-4569 to schedule an initial consult to determine which program is right for you and your child.
Purchase my e-book "3 Steps to Raising a Mindful Eater."  
Are You Worried Your Kids Are Going to Become Emotional Eaters? Get the 3 Step Formula to Help Your Kids Create a Healthy Relationship with Food!
Discover how to tell if your child is becoming an emotional eater!
Learn the top 3 mindful eating strategies for kids.
Learn the #1 way to help your kids create healthy eating habits.
Price: $5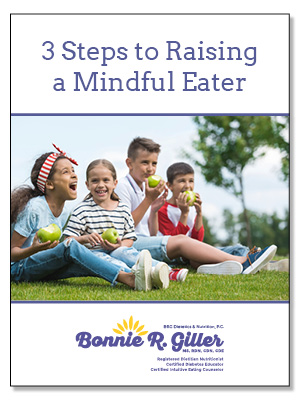 "When my 9 year old daughter told me her friends called her fat, my heart broke for her. She wanted to go on a diet, but I knew this wasn't right for her. Luckily, I found Bonnie whose focus was on mindful and intuitive eating, versus dieting. She taught my daughter about balanced eating but also taught her how to hear when her body is telling her she's hungry and when she's had enough to eat. Bonnie is very creative and had fun activities to use to teach these important topics. My daughter looked forward to each of her visits with Bonnie. It's been an amazing experience that I know will help my daughter forever."

"Working with Bonnie has brought peace at mealtimes in my home. The pediatrician referred my 6 year old daughter to Bonnie due to a big jump in her weight (off the growth charts) at her last checkup. I had previously taken her to see other nutritionists, but the meal plans were always restrictive and meal and snack times became crying scenes. I knew I didn't want to put my daughter on another diet but I just didn't know any other way. Bonnie introduced DOR in feeding to me and helped me restore DOR in my home. She also gave me the tools to help my daughter learn how to listen to her belly for hunger and fullness. Not only has my 6 year old benefited, but so has the entire family. Bonnie is very caring and helped me through all the obstacles I faced during the process. I highly recommend Bonnie and her wonderful program."

"There is nothing more heartbreaking than watching your child struggle. My 8 year old son was being picked on in school for being bigger than the other kids, and I didn't know what to do. I thought I was feeding him all the right foods, I watched what he was eating and banned all candy from the house, but my son was gaining weight at a rapid pace. A friend recommended Bonnie to me and I was so happy to I made that first appointment. Bonnie is amazing!. She taught me how to best teach my son about foods to help him grow strong, and helped me plan balanced meals. She showed me and my husband what our roles are as parents in feeding our son (and our other children). My son has learned to make healthier choices, and is still enjoying his fun food, without sneaking it. Thank you Bonnie!"

"My daughter eats whatever food you put in front of her, if it's on the table, she eats it. This has always been a problem area for me and my husband because I would tell her to slow down and not eat so much while my husband told her to eat as much as she wanted. I honestly thought that I was in the right and doing what a parent was supposed to do. When my daughter told me she wanted to see a nutritionist, I called Bonnie. She asked for me and my husband to come in without our daughter at first. In just one session we learned so much more than we were expecting. It wasn't about who was right and who was wrong, it was about balance and setting a good example for our daughter. Bonnie was so incredible with us, she is so patient and caring and helped us learn how to make mealtimes calm and peaceful."