Forget About the Worry of Overeating this Holiday Season
The holidays are here and you are overwhelmed with all your guests coming, the cooking, the cleaning and of course the EATING! Does this sound familiar:
You have so much to do to prepare, you are running around and don't make time for meals. You grab what food you can when you can.
You promise yourself you won't eat those holiday cookies. But who are you fooling? You know you will. Once you eat one, you eat many.
You tell yourself "It's the holidays. I'm going to enjoy myself and just eat. I'll deal with it on January 1st."
You're frustrated with your kids, you have said STOP way too many times today and are stressed! For some reason you find yourself in the cookie jar trying to soothe your stress.
You have SO much to do, the laundry isn't going to fold itself, yet there you are sitting on the couch with a bag of chips.
You had a rough day at work so naturally, you went through the drive thru on your way home. Now you feel even more stressed, ashamed, and … still hungry?
You had another argument with your partner, he stormed off and now you find yourself in the pint of double fudge ice cream.
I know how much you want to overcome stress eating.
Deep down in your heart and soul, you wish there was a way for you to learn how to manage the stress and overwhelm without eating. Actually, you wish you could better handle all that life throws your way so you aren't overwhelmed.
There is a way!
You need a new strategy & support: you need to STRESS LESS/EAT LESS.
The truth is that as a stress eater, you struggle and turn to food and gain weight because of one of two things: you either don't possess a calm mindset, or you fail to engage in healthy habits.
Yes, it's important to have both a calm mindset when dealing with the stress in your life, and healthy habits to support that mindset otherwise you aren't going to get the results you want.
You need both. A calm mind AND healthy habits. You need to learn how to manage the overwhelm and stress AND you need to practice healthy habits to support that mindset.
I have 30 years of nutrition therapy and counseling practice experience that I bring into this program. I am a Registered and Certified Dietitian Nutritionist, Certified Diabetes Educator and a Certified Intuitive Eating counselor. I have been able to take that experience and education and help people just like you who are overwhelmed with stress in your everyday life and turn to food to cope.
The result? You will be empowered to take charge of your life and your eating to get the healthy body you want.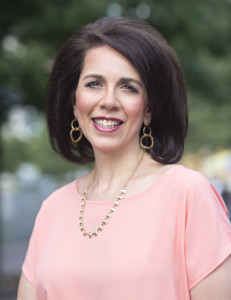 You will enjoy the holidays without overwhelm and without stress eating!
I am going to use my experience and expertise to help you on this journey!
I will help you manage the stress and overwhelm in 3 simple steps:
STEP ONE
Embrace a Calm Mindset
Learn strategies to tackle the stresses of daily living most efficiently.
STEP TWO
Create Healthy Habits
They'll become second nature and support a healthy YOU.
STEP THREE
Take Positive Action
You'll know just what to do in those moments of stress when food is calling your name.

You will receive:
4 Module Video Trainings: Join me as I walk you through the steps and strategies needed with 4 powerful video trainings. You'll feel like you're sitting down with me and having an intimate conversation about how to implement what you learn.
PowerPoint Slides: You can easily review all the information covered in the training videos with your own copy of the slides, for easy reference.
MP3's: You will also get audio recordings of all modules so you can download them and listen on your iPod, in your car, or anywhere you want.
Action Guides and other Resources so you can take what you learn and implement it.
You will discover:
How to develop a calm mindset by better managing your time and priorities so you can be more mindful in how you handle kid stress, job stress, life's stresses.
What changes you need to make in your daily health and nutrition habits so you feel physically and mentally ready to deal with a stressful situation without caving to the ice cream and cake.
The two most important steps that you need to take when you are in the midst of overwhelm and it seems easier to turn to food to numb.
The ONE practice you MUST learn to stop stress eating in its tracks and turn you away from the cookie jar and drive-through.
This is what we'll cover in the 4 Modules:
Module 1 – Understanding Stress
You'll get laser clear about the different types of stresses that you might experience, what causes you stress in your life, identifying how you feel cognitively, emotionally, behaviorally and physically when you are under stress and what your typical response is when you are feeling stressed.
You will learn the strategy that does NOT work and what does to effectively manage the stress and prevent weight gain.
Module 2 – Embrace a Calm Mindset
You'll learn how to embrace a calmer mindset by learning the strategies that will assist you in tackling the stresses of daily living most efficiently.
You will learn 5 powerful strategies to help you shift from overwhelm and stress, to calm, cool and collected. You will learn how to increase mindfulness in your everyday life, how to make your to do lists work for you, not against you and the importance of an age-old practice to help you embrace a calm and healthier mindset.
Module 3 – Create Healthy Habits
You'll learn how to create the healthy habits you need so you feel physically and mentally strong so you can resist overeating in times of stress.
You will learn 5 more strategies to help you create the healthy habits that empower you to walk away from the cookie jar. You will learn the key nutrients that improve cognitive health, and tips to drink away your stress (and no, I'm not talking about wine).
Module 4 – Take Positive Action
You'll learn how to take positive action during times of stress and overwhelm. It's not just enough to think about handling stress differently, or changing your habits, you actually have to DO it!
You will learn 2 additional powerful strategies to help you say NO to food when feeling stressed, and the 2 most important steps you need to take in the moment of stress and before turning to food. Because let's face it. There will be times when we have unexpected stress and overwhelm and the last thing we want to do is fall back into the old habit of turning to food. So, this module will help you navigate these times.
Bonuses 
CALM MINDSET, HEALTHY HABITS CHECKLIST
A checklist to keep these strategies top of mind so you can implement them every day.
MY TIME TRACKER
A tracking sheet to track where you're spending most of your time so you can assess if changes are needed so you can become more productive and less overwhelmed.
ALTERNATIVE ACTIVITIES WORKSHEET
A worksheet to track your stress events and responses and assist with nonfood related activities that you can turn to.
10 STRESS EATING DISTRACTORS
A way to create your own Alternate Activities Toolbox.
FOOD PLANNING AND SHOPPING GUIDE
A guide to help you prepare and enjoy foods that you love with less stress.
Plus, these Bonuses – just for this Holiday Beat the Stress Special!
HOLIDAY MENU & RECIPE BOOK
You'll get my EXACT holiday menu, with recipes for each menu item! It'll take the stress out of menu planning and recipe searching.
PRIVATE COACHING
You'll receive a 30-minute private coaching call with me!  This is an opportunity to talk with me one-on-one to help you get clear on the real challenges you're facing and what you need to do right NOW to shift into action. You can use this coaching call anytime until January 4, 2019!
 "Now, after working through Bonnie's strategies, I have other ways to cope with my emotions without turning to food."

"Before taking Bonnie's course, I had a love hate relationship with food. I would "watch" myself with reason but every time I was stressed or bored I would turn to food. Now, after working through Bonnie's strategies, I have other ways to cope with my emotions. Recently I was faced with an extremely stressful situation that would have, in the past, resulted in me eating a gallon of ice cream. I realized how much I changed when I didn't even feel the "need" for ice cream. I dealt with the situation without turning to food. Thank you Bonnie." -Malky
---
"Bonnie takes the thoughts and responses to stress that we all have and organizes it in such a way that empowers a person!"

"Bonnie's program is absolutely fantastic! I have never had so many "aha" moments! Bonnie takes the thoughts and responses to stress that we all have and organizes it in such a way that empowers a person! Purchasing this program gave me the skills I needed to address the many stresses in my life as a full time working mom without constantly feeling that 'I need chocolate.' I recommend this program to any person who has any kind of stress in their life." -Sarah
---
"I have given up so many negative practices standing in my way thanks to Bonnie and this program."

"The Stress Less Eat Less Program has deepened my understanding of what's causing my stress and how to reduce it. I got a lot out of this program and really applied the practices and insights from all the modules. I have given up so many negative practices standing in my way thanks to Bonnie and this program. The Stress Less Eat Less Program™ has led me to trust Bonnie to the point of committing to work with her one-on-one in her intuitive eating program. She is a highly effective and caring coach." ~Suzanna V.
Now is YOUR time to turn the stress and overwhelm into CALM and HEALTHY!
This is the answer you've been waiting for! There is no quick fix to helping you learn to manage the stress in your life without food.
It requires STRATEGIES. It requires ACTION. It requires STRESS LESS/EAT LESS.
---
Your investment is only $97! (Value $497)
---
Have questions? Contact me.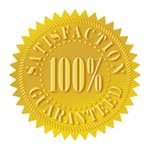 Our 100% Money Back Guarantee
I stand behind this program with a 100% guarantee because I know when you implement the strategies you'll learn, you'll be on your way to success. It's a performance-based guarantee, meaning all you have to do is listen to all the training videos and work through the action guides. That's it. After that, if within 14 days of purchase, you honestly believe you aren't learning anything you could use to stop stress eating in its tracks, e-mail me your completed action guides so I can see you did the work, and I'll gladly refund your money in exchange for your feedback. That's how much I believe this program will help you.
Note: The information in this program is for informational and educational purposes only. It is not intended as a substitute for professional medical advice or the care of a physician. Do not use this information to diagnose or treat a health problem or disease. If you suspect you have a health problem, please contact your health care provider. Each individual's success depends on his or her background, dedication, motivation and desire.