Guest blog Post by Anonymous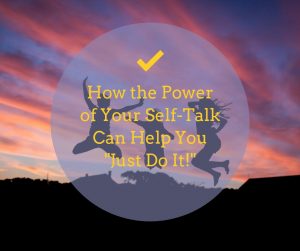 How do you know when it's the right time? What sign do you get? What feeling do you have when you absolutely know without a shadow of a doubt that THIS is the right time?
Sure, there's fear!
Fear of the unknown, "what will be, how will I manage?"
Fear of capability, "can I do it? Do I have enough confidence in myself do be able to survive?"
Fear of loneliness. "What happens when it's only just me?"
Fear of the talk. "What will people say? Are they feeling sorry for me, shushing when I walk in the room? Are they staring at me? Will they pity me?"
I am broken. I am sad. I am angry at myself for letting it go this long. For not facing my fears. For not having the confidence in myself. For not thinking more of myself. For not feeling deserving.
It STOPS right here, right now!
Yes, I AM deserving.
Yes, I CAN do this.
Yes, I WILL have the support of people who love me.
Yes, I WILL pick up the pieces.
It all starts with ONE decision.
Just ONE!
Just do it!
————————————————-
This writing can define different things for different people. I won't divulge what this author was referencing, but I feel that it can relate to you if you are contemplating leaving dieting behind.
There's fear – "will I gain weight?"
There's the unknown – "how will I know what to eat without following a meal plan?"
There's fear of capability – "will I be able to learn to trust my body?"
There's fear of loneliness – "all my friends are dieting, I'll feel like an outcast!"
There's fear of the talk – "will people speak behind my back, saying how I gained my weight back? Will they pity me?"
These are all valid fears! But it's important to push through these fears if you want to get to the other side and find peace with food and your body…
…to live your life to the fullest without the constant thinking and worry about food and your body size.
JUST DO IT!
Make the decision to say NO to the next diet! Say NO to diet culture! Say NO to chasing the thin ideal.
You are deserving, you are worth it, you CAN DO IT!
I'm here to support you if you're ready. Just reach out to me at Bonnie@DietFreeRadiantMe.com.
Do you resonate with the author of this guest blog post?
Share below for support.
http://dietfreeradiantme.com/wp-content/uploads/2018/10/Power-of-self-talk.jpg
788
940
Bonnie R. Giller
http://dietfreeradiantme.com/wp-content/uploads/2018/08/DFRM_340x156.jpg
Bonnie R. Giller
2018-10-17 08:30:07
2018-10-16 20:51:06
How the Power of Your Self-Talk Can Help You "Just Do It"!