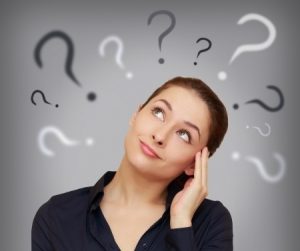 Picture this: A new diet comes to market. It's exciting; this will be the one. You start the diet and things are going well. But then you had a bad day at work, you went on vacation or you had a fight with your boyfriend. Or, you get on the scale on weigh-in day and it hasn't budged.
Either way, you ended up in the pint of ice cream saying to yourself "forget it, what does it matter anyway".
You have just "thrown in the towel" from another diet. If you are a chronic dieter, then more than likely you have "thrown in the towel" quite a few times.
But, have you ever asked yourself, "When will this end?"
I'll tell you when! When you finally realize that diets are not working for you. Never have, never will. When you decide that to give up dieting, you need another path. And, you have discovered intuitive eating is that path.
Okay, so let's talk about this intuitive eating path.
You start working with me to learn how to reclaim being an intuitive eater (I say "reclaim" because let me remind you that you were born an intuitive eater). And you immediately are having major "aha" moments. Wow, you are discovering things about yourself, your past, your beliefs that you never realized impacted your relationship with food.
This is great! You laugh, you cry, all from a good place of finally moving forward.
Then it happens. You disappear, stop showing up for your appointments and stop returning emails and phone calls.
What is going on?
More than likely, an old familiar trigger has popped up and you haven't yet learned how to handle it. So, you fall back into past overeating habits. Now you feel bad, embarrassed and say to yourself "you see, this won't work either". And, you throw in the towel.
Now here is the difference between intuitive eating and dieting….
THERE IS NO FAILURE IN INTUITIVE EATING!
THERE IS NO "THROWING IN THE TOWEL" IN INTUITIVE EATING!
Intuitive eating is a learning experience. It's a process of ups and downs. Whatever trigger has thrown you "for a loop", you'll learn from it. Don't let it take you back to a place that you DON'T want to be….back to the land of dieting!
I am here to help you become an intuitive eater. I can help you reach your goal of being diet-free.
Reach out to me if you are interested in going from Dieter to Intuitive Eater! We can have a strategy session to see how I can help you and what will work best for you.
http://dietfreeradiantme.com/wp-content/uploads/2017/08/Woman-with-question-marks.jpg
377
450
Bonnie R. Giller
http://dietfreeradiantme.com/wp-content/uploads/2018/08/DFRM_340x156.jpg
Bonnie R. Giller
2017-08-23 09:00:41
2017-08-10 09:35:00
Here's the BIG Difference Between Intuitive Eating and Dieting