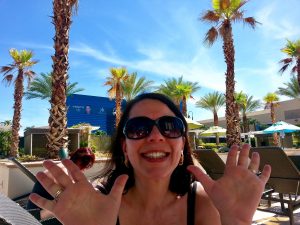 Is your Mother's Day already planned out from start to finish?  Do your plans include going out for brunch and ending with a nice dinner and dessert?
Are there any plans not around food? Maybe going for a walk or just spending time with family?
If your plans only include food, you are not alone.  It is very common to celebrate Mother's Day with food. Food is often associated with celebration.
What if I told you there's another way to celebrate Mother's Day…
The ultimate gift you can give yourself (or another mother) is the gift of self-care!!
When's the last time you took some time for yourself?
By taking time to care for yourself, you are actually helping to be more present for your loved ones.  It may seem like your needs are not as important as those around you, but again, if your needs are not met, how can you be the best you can be for everyone in your life.
Here are 3 ways you can engage in self-care this Sunday for Mother's Day:
Schedule Relaxing Activities. Make a list of activities that make you happy and help you relax. Pick one or two that will make you smile and laugh and allow you to truly enjoy your day.  This could be soaking in a warm tub, going to a movie with your loved ones, or taking a walk along your favorite path.
Sleep In. For some, sleep can be a luxury. Stress can get in the way and affect the quality of your sleep as well as getting up early or staying up late to take care of others.  On Sunday, sleep in!  Let the family know ahead of time that you plan to get some extra zzz's in the morning.  You never know, maybe they'll greet you with breakfast in bed when you wake up!
Recite Positive Affirmations. Maybe your day is already jam-packed and you're excited about it and don't want to change anything. That's OK! You can still engage in self-care even when your day is busy. Start your Mother's Day with positive affirmations.  Look in the mirror and spend a few minutes thinking about things you like about yourself or something you excelled at this past week that made you proud.  Keep these affirmations in mind throughout the day and repeat them to yourself as you go about your day.
Engaging in self-care will make you feel happier and fulfilled and allow you to be the best YOU. You will be more present for your loved ones and enjoy the little things a bit more.
If you need help engaging in self-care as part of your journey towards changing your relationship with food, schedule a strategy session with me on www.TalkWithBonnie.com.  I am here to help you!
Happy Mother's Day!
http://dietfreeradiantme.com/wp-content/uploads/2017/05/Bonnie-relaxing-in-sun.jpg
1875
2500
Bonnie R. Giller
http://dietfreeradiantme.com/wp-content/uploads/2018/08/DFRM_340x156.jpg
Bonnie R. Giller
2017-05-10 09:00:52
2017-05-09 20:02:14
The Ultimate Mother's Day Gift