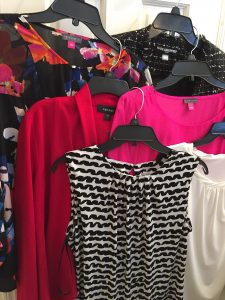 You've had a long day. Heck, it's been a long week. You need a treat. You head to the _______ and get yourself some ______________.
How would you fill in these blanks?
When I pose this question to the women who reach out to me for help with their weight, they fill in the blanks with the words 'kitchen" and 'ice cream'. Or, 'store' and 'chocolate'. Or 'freezer' and 'cake'.
Sound familiar?
The first thought that most likely pops into your mind when you are looking for a treat is food! Why is that? Why do you associate a treat with food?
An emotional connection with food is created from the moment we are born and placed on our mom's chest to bond. And then, as you get older and need comfort, you are given some milk and cookies. Of, if you fall down and hurt yourself, you are consoled with a lollypop. There are numerous examples of how the emotional connection to food continues to be reinforced around you.
But how has this served you now into adulthood? Not very well I'm guessing. It has led to your struggle with emotional eating and your never-ending ride on the yo-yo diet roller coaster.
It's time to treat yourself with something other than food. It's time to treat yourself like a queen and to take good care of yourself so you don't need to find comfort in food.
Let me share a story with you.
The last few months have been very busy and well, quite stressful. So yesterday I decided to treat myself like a queen. One of my dreams has always been to have a personal shopper come into my home and go through my clothes closet with me. Toss what is no good, keep what is, and create new outfits with what I have. Then head to the store with my personal shopper in tow and buy some new clothes.
Well, I didn't exactly get that full dream….no, a personal shopper did not come to my house. But I did make an appointment with a personal shopper at Lord and Taylor and meet with her yesterday. This is a complementary service for shoppers…I never knew that! She set me up in her exclusive office fitting room and brought me clothes to try on based on what I told her I was looking for.
Wow, what an experience. I felt like a celebrity. This was the best experience ever! I bought some really great new clothes and felt really amazing.
I treated myself like a queen. I felt the stress lift off my shoulders, just like that. Doing something for yourself really feels good! You don't need food to comfort or console yourself. Taking care of your needs on all levels and nurturing yourself will help you cope with your feelings without turning to food.
Try it…and let me know how it works out for you. If you want to talk, just contact me here!
http://dietfreeradiantme.com/wp-content/uploads/2016/12/Clothes.jpg
2500
1875
Bonnie R. Giller
http://dietfreeradiantme.com/wp-content/uploads/2018/08/DFRM_340x156.jpg
Bonnie R. Giller
2016-12-14 10:36:15
2016-12-14 10:36:15
How to Treat Yourself without Food