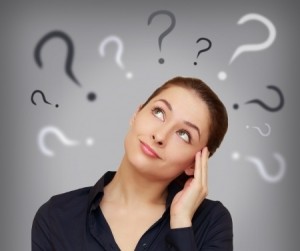 More often than not, people struggling to lose weight will say yes to a new diet that hits the market. Whether the catch phrase is diet, program, system or technique, if it is something they haven't tried, you can bet they are going to get suckered into the claims that THIS is the diet, program, system or technique that will finally help you achieve the weight loss you pray for.
So when I was having a conversation the other day with a woman who was asking me about the intuitive eating work I do with my clients, I wasn't surprised when she asked me about the "weight loss program" that she was interested in learning more about.
I quickly stated, "Intuitive eating is not a weight loss program".
Whoa! Wait a minute! That stopped her dead in her tracks. Her mouth dropped open. "If it is not a weight loss program, then what is it", she asked.
I proceeded to explain to her that the intuitive eating work I do with my clients is a step-by-step process to help them transform their relationship with food, where they end the battle with food and their body and achieve great pleasure in eating once again.
You see, all the years of dieting has caused food to be your enemy, and has led you to feel guilty after eating foods that you deemed "bad" by the diet industry. On top of that, each time you eat one of these bad foods, or you overeat and feel shame and guilt, you also feel miserable about yourself and your body.
Intuitive eating puts all things back into perspective. Intuitive eating reminds you that you are in charge of your food choices and your body. You have the inner wisdom to know when you are hungry and when you are full, when you should start eating and when you should stop.
The process of learning to become an intuitive eater puts you back into the driver's seat of deciding what foods you want to eat, how you want to dress, and helps you to love and respect yourself, and your body again.
In turn, as you learn to live life as an intuitive eater with an inner love that shows kindness to yourself, gentleness with yourself and ultimately acceptance of yourself, something wonderful happens. You start to release weight! You start to feel your pants become loser, your stride become longer, your walking pace become quicker and your breathing become easier.
Yes, you will naturally lose weight, returning to what is a "natural, healthy weight" for your body, not an ideal weight based on a calculation and a chart.
So, is intuitive eating a weight loss program?
No, it is not.
Can you release weight when living life as an intuitive eater making conscious food choices?
Yes you can!
Sounds pretty darn good to me!
Your turn to take action: Contact me if you would like to get started on your intuitive eating journey. Just click here to learn more.
http://dietfreeradiantme.com/wp-content/uploads/2016/03/Woman-with-question-marks.jpg
377
450
Bonnie R. Giller
http://dietfreeradiantme.com/wp-content/uploads/2018/08/DFRM_340x156.jpg
Bonnie R. Giller
2016-03-09 09:00:13
2016-03-08 21:45:43
Is Intuitive Eating a Weight Loss Program or Not?