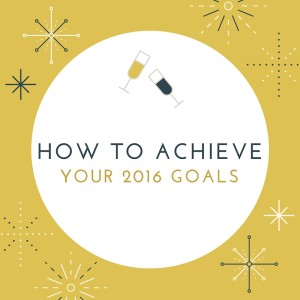 I cringe this time of year. You know why? Because my inbox is flooded with dozens of miracle diets for the New Year. They promise quick and easy weight loss by following a set of rules to reach unrealistic goals.
Join me in throwing your New Year's resolutions out the window. Start this New Year by doing the opposite of so many people. Release yourself from the prison of rules that you set for yourself, or worse – that someone else has set for you. Instead continue on your path towards becoming an intuitive and mindful eater.
I realize this isn't an easy path. But remember, it may not be easy but it is worth it!
There are 3 essential ingredients I believe you need to piece together in order to achieve this goal for 2016.
Here they are (and resources to help too!)
Essential Ingredient #1: Create a healthy mindset. Commit to NOT listening to what others tell you to do. You need to decide for yourself what is best. What makes YOU happy? What makes you feel good? What eases your mind and fills your stomach?  Stop letting dieting books, relatives and TV hosts dictate what you need or what you should eat. They don't know what is right for you. Only you know how to make yourself the best you can be. Re-learn to trust your body. You may be surprised what you get out of it.
Essential Ingredient #2: Find caring love and support. It's no fun being on this journey alone. And, it's possible that all your girlfriends are about to embark on the latest New Year's diet. So what are you to do? Find a support group filled with people just like you who have decided to never diet again. They do exist. If you are interested, come on over to my private Facebook intuitive eating support group. This is a judgement-free space where real people share real intuitive eating struggles and successes. I offer my own advice and tips along with fun challenges and giveaways throughout the year.
Essential Ingredient #3: Be open to learning about nutrition from a reputable source. There is so much overwhelming nutrition information on the internet that it gets downright confusing. Just this morning a client mentioned to me that she has no idea what to eat anymore, there are so many recommendations she reads that contradict each other. It is key to connect with a reputable nutrition source such as a registered dietitian nutritionist to learn about nutrition. Get to know what you're putting into your body. The more you know the more you will find yourself being more conscious about what you're eating.
To help clarify the many nutrition questions you might have while you are food shopping, check out My Supermarket Sidekick: Your Aisle-by-Aisle Shopping Guide. I wrote this guide to help you as you navigate the aisles in the supermarket. Learn more here.
Your Turn to Take Action: What are your health goals of 2016? Comment below!
http://dietfreeradiantme.com/wp-content/uploads/2015/12/Goals-2016.jpg
800
800
Bonnie R. Giller
http://dietfreeradiantme.com/wp-content/uploads/2018/08/DFRM_340x156.jpg
Bonnie R. Giller
2015-12-23 15:43:09
2015-12-23 15:43:09
How to Achieve Your Health Goals In 2016