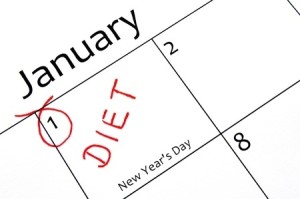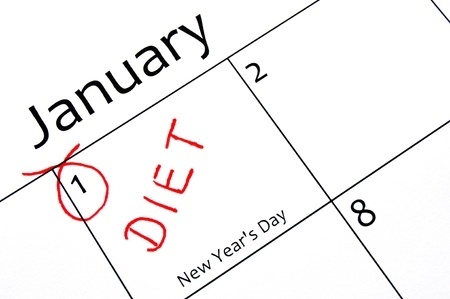 You have made the commitment to never diet again. Yay you!! The only problem you are facing now is the constant bombardment of the media with THE way for you to finally lose your excess weight now that the New Year is approaching.
All this diet talk sends chills up my spine. Actually it makes me downright mad. I am really so tired of hearing about the next miracle diet to hit the market.
You know why I am so mad about it?
Because it's the innocent, decent people like you that get hurt. It is so easy to get sucked into the amazing claims these diets tout, why wouldn't you say "let me try it, this will be THE one."
But sadly, it isn't so. Not too soon after January 1st you will be throwing in the towel on this diet too.
So the question is, how do you deal with the media and how do you deal with your girlfriends who are getting ready to embark on a new diet come January 1st?
Here's how:
Recommit to your diet-free way of life. Remind yourself why you began your intuitive eating journey. Then every time another commercial hits the airwaves, an email pops up in your inbox or your friend chews your ear off with the new diet she is on, quietly repeat this mantra to yourself "I have committed to a diet-free life. I rock!"
Unsubscribe from all diet-related email subscriptions, or magazines that advertise the latest diets and "here's how to lose the baby weight fast" articles.
Find a buddy to join you on your diet-free journey. Not sure where to find one? Join us in the Diet Free Radiant Me™ online community where there are hundreds of others who are breaking free of diets!
I'm keeping this blog short, sweet and to the point.
1.Commit to your diet-free lifestyle and learning to practice intuitive eating.
2.Close your eyes and ears to others who talk diets.
3.Get the right support for your journey.
Your turn to take action: How does all this end of year/New Year diet talk make YOU feel? What action will you do to stay free and clear of the diet industry vultures?
http://dietfreeradiantme.com/wp-content/uploads/2015/12/New-years-resolution-writing-with-a-red-pen-in-a-calandar.jpg
299
450
Bonnie R. Giller
http://dietfreeradiantme.com/wp-content/uploads/2018/08/DFRM_340x156.jpg
Bonnie R. Giller
2015-12-16 17:10:37
2015-12-16 17:10:37
Protecting Yourself Against New Year's Diet Talk