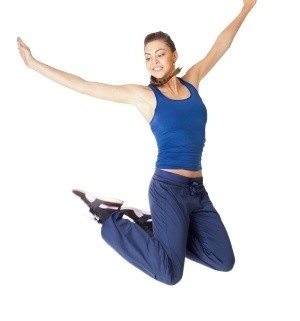 Today is a very special day… it is International No Diet Day!
This day is very near and dear to my heart as it celebrates body acceptance, diversity, and of course saying "no" to diets. International No Diet Day was initiated by British author Mary Evans Young, a feminist who led an anti-diet movement in 1992 called "Diet Breakers".
This day of banning diets began in the United Kingdom as a day to encourage accepting your body and loving yourself and it has spread internationally. It brings attention to the widespread body discrimination in the media, those who have suffered through eating disorders and extreme weight loss plans, and the faux results that diet plans and pills promote.
The truth is that fad diets, diet products, and the way body image is portrayed in the media are detrimental to forming healthy eating and lifestyle habits. Body discrimination can be seen all around, from advertisements showing off thin models to the current "fat acceptance" movement which is quite the opposite and celebrates curves while shaming smaller physiques.
Celebrating and loving your body and yourself is the drive behind much of the work I do. Rather than restricting yourself, focus on nourishing yourself. I stress this to all my clients. Self-care and loving yourself go hand in hand. Please stop comparing yourself to others! Embrace your uniqueness and celebrate your body by treating it with nourishing foods and mindfulness.
I realize this might be really tough for you, especially if you've been dieting for a long time. Diets feel safe to you and you might be afraid to stop dieting. It's okay to let go….let's do it together. Today is the day we can all come together a say NO MORE DIETING!
Take the "International No Diet Day Pledge".
Repeat the following as many times as you need to:
"I will accept myself just as I am.
I will feed myself if hungry.
I will feel no shame or guilt about my size or eating.
…and I will LOVE MYSELF for who I am, not who I feel pressure to be!"
Please know that I am here for you if you need support. Just send me an email at bonnie@brghealth.com and let me know what you are struggling with.
http://dietfreeradiantme.com/wp-content/uploads/2015/05/Woman-jumping-freedom.jpg
450
300
Bonnie R. Giller
http://dietfreeradiantme.com/wp-content/uploads/2018/08/DFRM_340x156.jpg
Bonnie R. Giller
2015-05-06 13:56:38
2015-09-27 11:13:06
Celebrate International No Diet Day with Me!