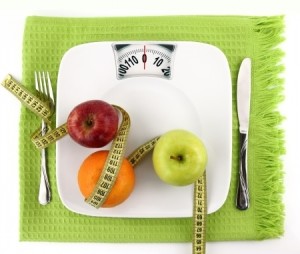 It's 7 days into the New Year and I've already received several emails from people asking me for a detox diet, cleansing system or quick fix method to jumpstart their weight loss for 2015.
If you've been following me for a while and are in tuned with my philosophy, I don't advocate any of these quick fix methods. Many times these detox diets, cleansing programs and quick fixes are more harmful than good.
Let's not start the New Year off on that foot. Instead, let's figure out what you really need and want and how to get there.
Ask yourself the following questions:
1)    How do I currently feel in my body?
2)    How would I like to feel?
3)    What do I think is causing me to feel this way?
You may answer these questions by describing your current feeling as sluggish, tired, bloated and/or heavy. And you would prefer to feel energetic, light on your feet, lively and strong.
Now take a look at your answer to question number 3. If you are being truthful to yourself, you will take a closer look at your eating habits and how they relate to the answers in question number 1. For example, maybe you overate on holiday cookies, drank a few too many alcoholic beverages when ringing in the New Year, and still have leftovers staring you down in the refrigerator. These are likely some of the reasons you feel sluggish, tired, bloated and heavy.
So, let me ask you a question. Will starting a detox diet or a 7 day cleanse help you get to the root cause of the problem? Or, will it just put a Band-Aid on it?
I'll give you the answer. It will just put a Band-Aid on a problem that's been slowly smoldering and finally tipped over during the holiday season.
Instead of a quick fix method, here are some solutions for you to try.
1)    Set up your environment for success. Deal with holiday leftovers immediately. Give them to a neighbor, freeze them or throw them out. You don't need them sitting out tempting you.
2)    Take the time to plan and prepare meals so you don't have to stop at the drive-thru on the way home from work for a quick dinner.
3)    Lay off the alcoholic beverages for a while. They are empty calories, meaning they provide zero nutrients to your body.
4)    Increase your intake of fruits and veggies. Try to include veggies at each meal, and at least 3 fruits throughout your day. And don't forget about whole grains. They are important and will keep your digestive tract running smoothly.
5)    Commit to a diet-free lifestyle in the New Year.
There are many more tips I can give you, but I don't want to overwhelm you. Progress happens when you take small steps one at a time. Let's start with these 5 steps above.
Do you need help setting up a diet-free lifestyle? No problem. Just click here and request to speak with me (my treat). Don't waste any more of your precious time with detoxes and cleanses that ultimately are not your long-term answer.
http://dietfreeradiantme.com/wp-content/uploads/2015/02/Fruit-Measuring-tape-on-scale-plate.jpg
381
450
Bonnie R. Giller
http://dietfreeradiantme.com/wp-content/uploads/2018/08/DFRM_340x156.jpg
Bonnie R. Giller
2015-01-07 09:00:09
2015-09-28 16:42:26
After the Party Detox Diets and Cleanses